from one plant lover, to another
We update all inventory weekly!

*Soil & Sun DOES NOT SHIP plants. All orders must be LOCAL PICK UP in New Bedford, MA.  After you order, we will contact you via text/email to schedule a pick up day and time. Must be able to pick up within four days of placing an order, if order isn't picked up it'll be canceled with no refund. Thank you!
Thank you!!
Welcome to Soil & Sun
Soil and Sun was created to bring beautiful indoor plants to your home or business without the hassle. We've completely renovated our trailer to bring you a new plant buying experience. From indoor plants, pots and awesome merchandise we have your plant needs covered.
The Crew Behind Soil & Sun
My name is Karisa and I am the owner of Soil & Sun.  Our crew consists of my husband Jeremy and our three boys Cordell, Silas & Cashius.  
With a passion for greenery, plants have been my jam for as long as I can remember!  Loving plants is in my blood. Growing up, I was surrounded by my mother and grandmother's love for plants. My mother gave me my first cutting and it all started from there.
Visit Us & Our Trailer!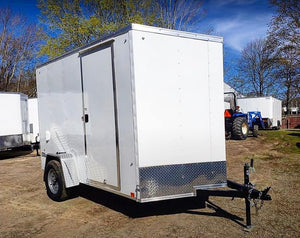 Soil & Sun is going MOBILE!
2/28/2020- I'm super excited to announce that Soil and Sun is going MOBILE! Your first local, mobile plant shop. On the go; providing you with beautiful plants.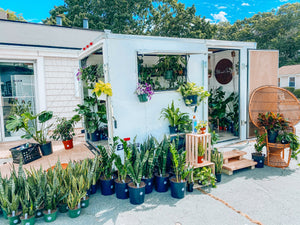 Want Soil & Sun to Pop-Up in front of your Business?
Email us for more info and to schedule a Pop-Up with us!
Soilandsunplants@gmail.com
Soil & Sun Pop-Up Schedule
JULY 9, 2022: Sincerely, Rose Hair Salon
846 Ashley Blvd., New Bedford
10-1:00 P.M.
Fantastic quality, extremely reasonable prices and the best customer service! Karisa helped me choose the perfect plants based on my home (lighting, pets, etc). Excited to shop here again. Highly recommended!

Melissa Carnes
Amazing, and knowledgeable owner!

Chris Mitchell
I wasn't much of a plant connoisseur, but Karisa suggested some great beginner plants and months later, mine are vibrant and growing! With her help, I have gone from no green thumb to having plants in every corner of my home!

Kelly Medeiros-Raposa